Innovative, effective and experienced professionals in behavioral health, whose own lived experience informs their work.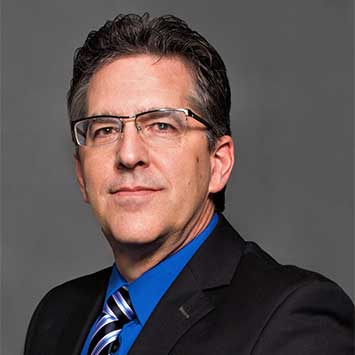 Steve Miccio
Chief Executive Officer
Steve Miccio is Chief Executive Officer of People USA. Inspired and driven by his personal lived experience, Steve has spent over two decades creating, providing, and promoting innovative crisis response services and systems-level improvements – across the United States and internationally – that raise the bar on customer service, person-centered communication, trauma-informed care, empathy, and positive expectations for people's recovery & wellness outcomes. Steve's unique models and approaches significantly reduce hospital utilization, incarceration rates, and overall healthcare spending.
Steve's professional highlights since joining People USA in 1999 include the following:
First in the United States to embed peers in a hospital psych. ER, blazing the way for a best and evidence-based practice standard today.
Created the Rose House model of peer-operated crisis respites / home-like alternatives to hospital psych. ERs & inpatient units; first peer-run hospital diversion houses in New York.
Helped open 39 peer-operated crisis respites using the Rose House model across the United States and Europe.
Developed OMH White Paper, "Infusing Recovery-Based Principles into Mental Health Services" with input from over 40,000 New Yorkers.
Created the Dutchess County Stabilization Center; first peer-run crisis stabilization center in the world; first crisis stabilization center in the Northeastern United States.
Created the Transitional Care Wellness Team model, a unique hybrid of transitional care management and wellness coaching.
Created the Westchester Forensic Mobile Crisis & Response Team; first peer-run criminal justice-focused mobile team in the United States.
Engaged in community-wide systems transformation – across sectors – in multiple counties throughout New York's Hudson Valley region.
Developed unique training programs – for hospitals, local government units, and behavioral health organizations across the U.S. – to help them build tomorrow's behavioral health workforce and culture.
Organized and provided Crisis Intervention Team (CIT) trainings to hundreds of law enforcement throughout New York.
Steve is active with the following groups: Chair of the National Psychiatric Rehabilitation Association (PRA); Board member of CIT International; Subject matter expert for the Re-entry Policy Academy headed by the SAMHSA GAINS Center and Policy Research Associates; Member of the International Crisis Now coalition; Member of the Crisis Residential Association; Member of New York State Suicide Prevention Council; Board member of 2-1-1 policy board of Hudson Valley; Executive member of the Dutchess County Criminal Justice Council (DCCJC); Chair of the Diversion Committee (DCCJC); Member of the Dutchess County Police Reform and Modernization Collaborative; Advisory Board member of the Northeast Caribbean Mental Health Technology Transfer Center.
Steve lives in the Village of New Paltz, one of NY's most vibrant college towns; he is originally from Fishkill, NY. He enjoys drumming, fishing, gardening, hiking, rocket building, and – most importantly – spending time with his family, including his two amazing daughters, and his partner Renee.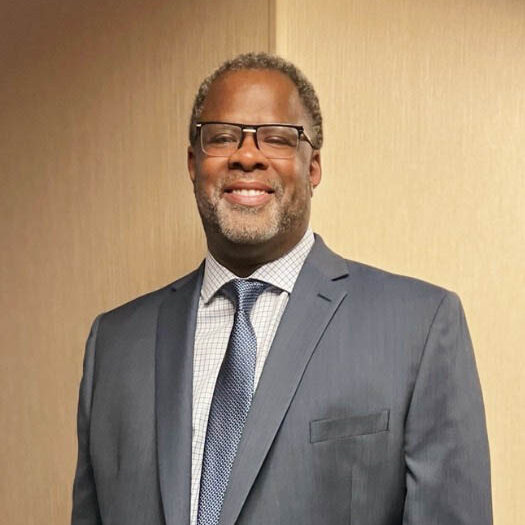 George Thomas
Chief Financial Officer
As Chief Financial Office, George leads the oversight and management of all accounting and finances for People USA. Prior to joining People-USA, George was the Chief Financial Officer at Tennis Equities Inc., where he led the Accounting and Finance Team; shattering financial performance records, driving radical growth and building the financial infrastructure for a multi-million-dollar Health and Fitness Club growing annual revenues from 11 million to well over 16 million dollars by leveraging various excellent investing strategies as well as careful marketing research in order to ensure company growth.
George has a Master's in accounting and Financial Management with CPA certification from Keller Graduate School of Management, and a B.A. in Accounting from Brooklyn College.
He currently resides in Stormville, NY and his major hobbies and interest include sports and local church activities.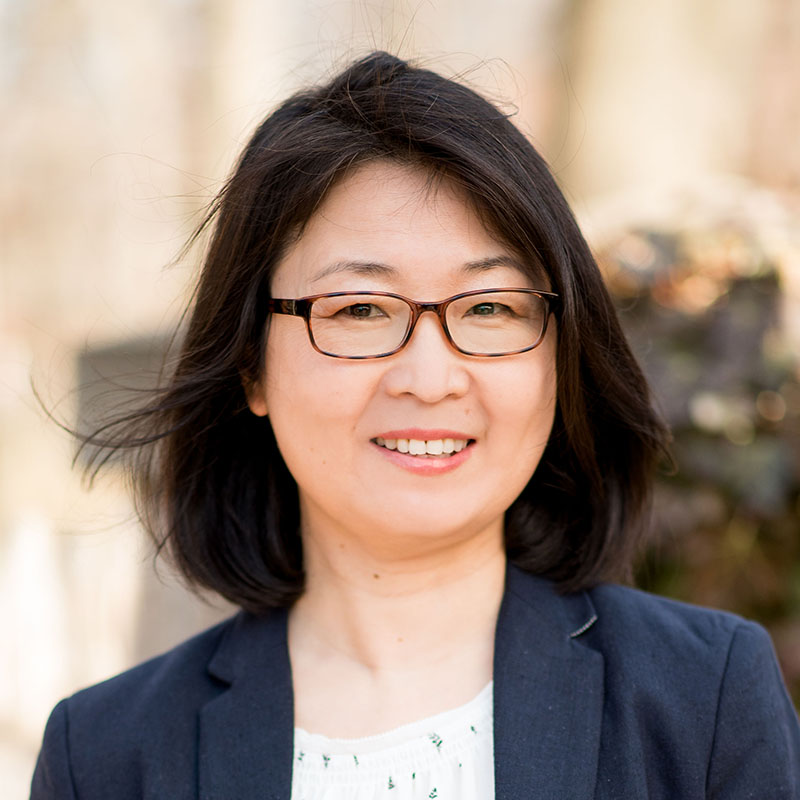 Amy Zhang
Controller
Yue (Amy) Zhang, MA is Controller. Her responsibilities include accounting management, financial analysis, forecasting, cash management, budgeting, financial reporting, funding management, and regulatory compliance. Amy has been with People USA since 2001. She been successful in achieving clean audits from various Local Government Units (e.g. Departments of Health & Mental Health), New York State Office of Mental Health (OMH), U.S. Social Security Administration (SSA), U.S. Department of Housing and Urban Development (HUD), and various independent auditors; all of the auditors have consistently stated that Ms. Zhang is a strong asset to the organization and has been responsible for adhering to good financial practices under GAAP. Amy has stayed at People USA for decades because she loves supporting and building an agency that never stops helping people to overcome challenges in their lives. Amy is married with two grown children, and lives in Dutchess County, NY; she is originally from Qingdao, China, and came to the U.S. in 1991 to attend college. Amy loves listening to music and reading in her spare time.
Joleen Darby
Chief Operating Officer
Joleen Darby, BA, CPRP is Chief Operating Officer. As an internal leader of People USA, she manages all the daily operations of the organization, communicating expectations, providing ongoing feedback and coaching, evaluating outcomes, and creating improvement initiatives for staff, programs, and whole departments. Joleen provides a strong day-to-day leadership presence, and consistently builds new programs that provide the community with services, supports, and resources that foster recovery and overall wellness. Joleen has been with People USA since 2012. Working her way up the entire company, and serving on many community boards and committees, Joleen has worked tirelessly as COO to improve communication & cooperation across all agency sites, build a high-performing team of Directors, improve staff supervision by creating a stronger culture of trust and mutual respect, improved administrative coordination, rapidly adapted to the operational challenges of the COVID-19 pandemic, and seamlessly implemented new programs as the agency has grown exponentially. Joleen believes that people with lived experience (peers) bring so much value to other people, mental health & addiction services, and entire communities; because of that, she works tirelessly to connect more people together, embed more peers in the system, and amplify advocacy voices everywhere. Joleen lives in Kingston, NY; she is originally from Hopewell Junction, NY. She lives with her boyfriend and dog, and enjoys spending her weekends with her family, especially her niece. She enjoys true-crime podcasts, hiking, and travel (her entire family is from Ireland).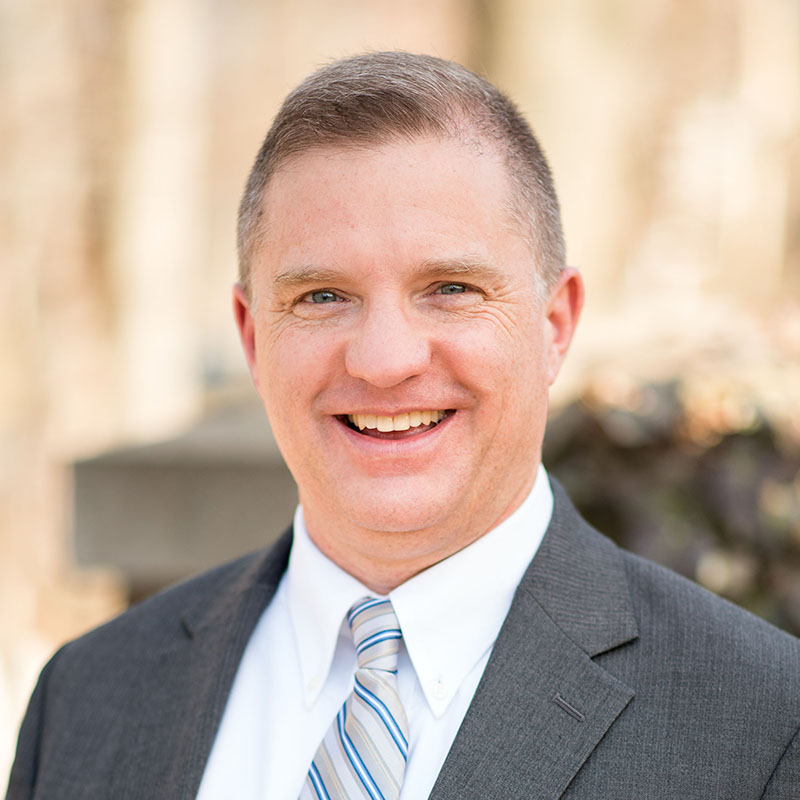 Ben Groff
Chief Human Resources Officer
Ben Groff, MA, PHR is Chief Human Resources Officer. He is responsible for employee relations, employment law compliance, talent management, compensation & benefits, recruitment, and retention. Ben has been with People USA since 2020. While new at the company, he looks forward to making People USA the preferred behavioral health employer in New York State. Ben was drawn to People USA because he wants to be a part of an organization that helps people to live their best lives possible; he has always wanted his professional life to be a positive force in the community. Ben is married with three children, and lives in Monroe, NY; he is originally from Western NY, but has lived in the Hudson Valley Region for over 20 years. He enjoys the outdoors, spending time with his family, and following most sports.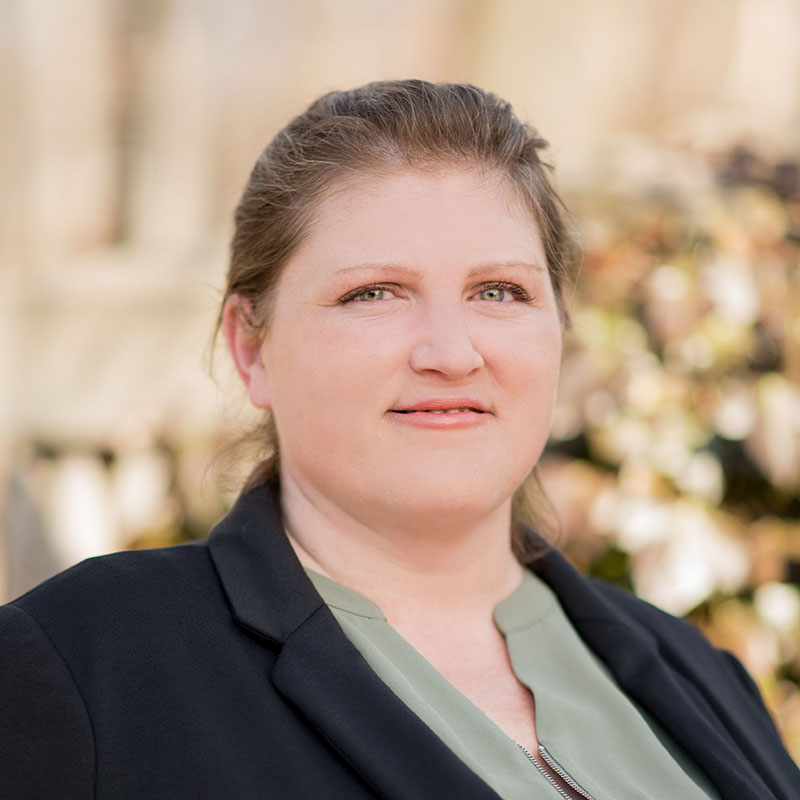 Rhonda Garcia
Director of Ulster County
Rhonda Garcia, CPRP, NYCPS Is the Director of Ulster County. She manages an integrated team of staff working across a diverse collection of service programs, including peers embedded in psych. ERs & inpatient units, mobile wellness coaches, transitional care managers, high risk mitigation for opioid overdoses, engagement center drop-in services, peer advocacy & support, supportive housing, and Medicaid care coordination. Rhonda has been with People USA since 2006. She is a local leader in the Ulster County homeless & supportive housing provider community, one of the most effective & efficient advocates to ever work at People USA, and a former recipient of the prestigious Harry Hall Memorial Award, by MHA of Ulster County, for her tireless advocacy fighting for people living with metal health and addiction issues. Because of who she is, and her years of tireless advocacy, Rhonda feels deeply connected to People USA's mission of empowering people, through education and support, to meet their own self-defined goals, learn to advocate for themselves, and ultimately be more independent one step at a time. Rhonda lives with her husband and two children in Kingston, NY; she was born in Carmel, NY, but was raised in Wallkill, NY. She enjoys spending her free time with her children, and supporting them in their passions, including cheerleading and soccer.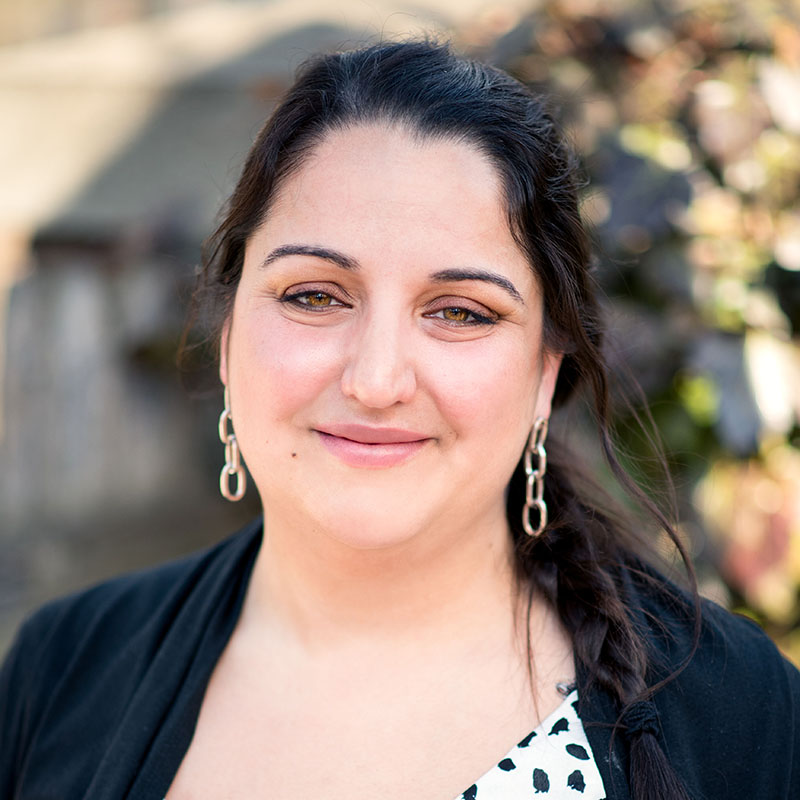 Maria Kavouras
Director of Orange & Putnam Counties
Maria Kavouras, MA is the Director of Orange & Putnam Counties. She manages two (2) Rose Houses (serving 3 NY counties), multiple supportive housing programs, a mobile outreach team, and several programs designed to help individuals living at state psychiatric hospitals to transition directly back to community living. Maria has been with People USA since 2018. Maria started at the agency as a Supportive Housing Coordinator, and worked her way up to the Director level; she has been instrumental in improving agency operations, both through the implementation of new technologies (e.g. EHR software), and through improved workflows at our crisis residences. Maria believes in empowering people to take charge of their own mental health or addiction recoveries, and in helping people to overcome the stigmas associated with behavioral health. Maria is also a proud United States Marine Corps. Veteran. She lives in Ulster County, where she grew up, with her daughter. She enjoys traveling, hiking, and reading, as well as advocating always for those in need.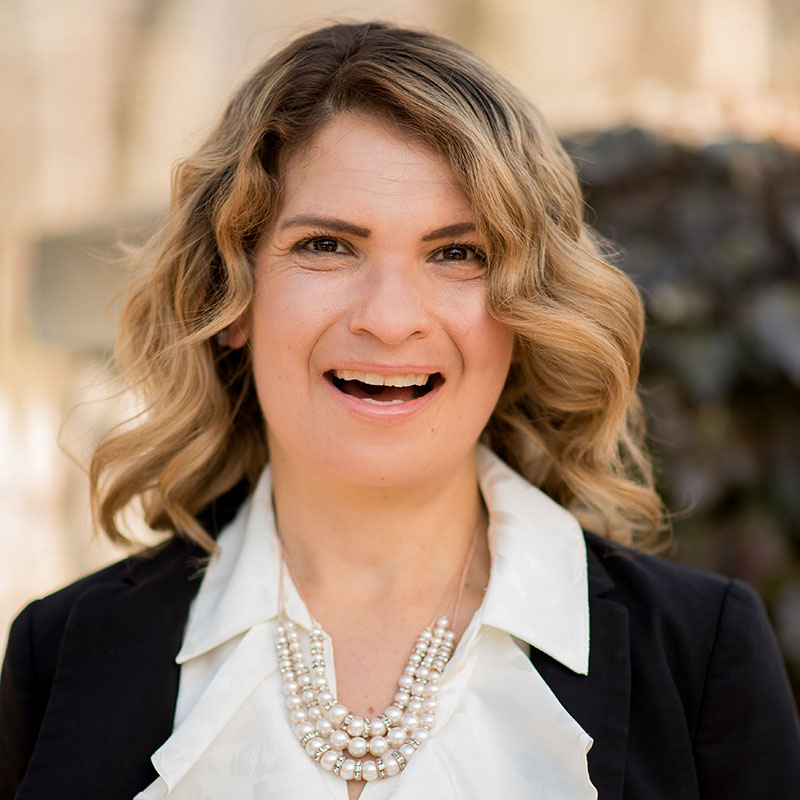 Tammy Robson
Director of Dutchess County Stabilization Center
Tammy Robson, MSW, LCSW is the Director of Dutchess County Stabilization Center. She provides leadership and clinical oversight to an integrated team of clinical counselors, peer specialists, and behavioral health professionals; and creates inter-agency connections with our local community's health, human, and social service partner-providers. Tammy has been with People USA since 2020. As People USA's first Stabilization Center Director, she is proud to be leading efforts to make the center – the first of its kind in the Northeast – the national standard for guest service, engagement, trauma-informed care, whole health education, and recovery-focused outcomes for people living with mental health or addiction issues. Always leading by example, Tammy believes that empathy, trust, respect, and collaboration build positive work environments, healthy communities, and push all of us to higher standards of excellence. Tammy recently moved to Poughkeepsie, NY after residing for years in Pennsylvania; she is originally from Shamokin, PA. She loves distance running, and has completed four marathons; she now loves running across the region's famous Walkway over the Hudson and engaging with her new neighbors.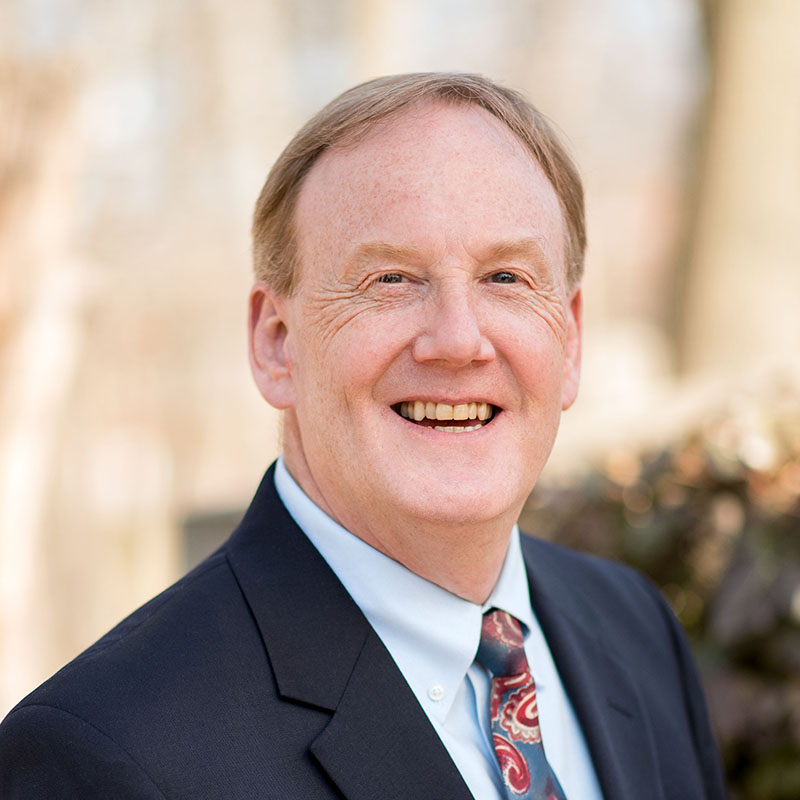 Dean Clickner
Director of Warren & Washington Counties
Dean Clicker, BS is Director of Warren & Washington Counties. He manages People USA's Rose House in Glens Falls, providing Warren and Washington residents with 24/7 crisis respite, leading a team of highly skilled and trained peer staff, ensuring the delivery of a full and customizable menu of services, and working with community-based health, human, and social service partners to ensure that guests are able to move forward in their lives, towards recovery and wellness. Dean has been with People USA since 2020. Beginning first as a Rose House employee, he quickly realized that the service was delivering superior emergency mental health services; because of that, one of his primary goals – now as the director – is to elevate community awareness of Rose House and its proven ability to improve health and quality of life outcomes. In line with People USA's history and goals, Dean wants to preserve our agency's tradition as a grassroots peer advocacy & support organization, while also continuing to expand into new areas of growth in the region. Dean lives in Glens Falls, NY, on the edge of the beautiful Adirondack Mountains; he is originally from NY's Capital District. His hobbies include hiking, camping, listening to music, snowmobiling, and caring for his home gardens.